Worried about your credit score?  Don't be, the Credit Specialists here at KarMART Auto Credit are amongst the best in the state, and we can help.
No Matter Your Credit Score, KarMART is the best place to shop for your next auto.
We Are Finance Experts at KarMART Auto Credit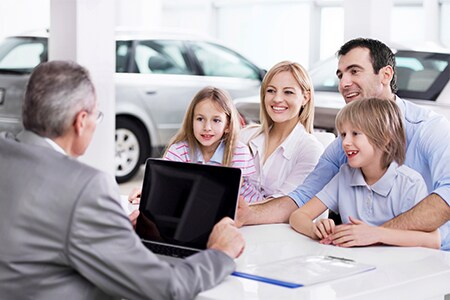 Our credit experts can help you find a deal that works. We partner with a variety of lending institutions to give our drivers more options when they're trying to figure out how to finance their new vehicle. With so many options, we can guarantee that we'll work hard to find a vehicle that meets your needs and a way to help you keep monthly payments low enough to work with your budget.
Whether you have no credit score or a low one, we can still help!
How Does the Online Process Work?
We can help you finance your new vehicle in three simple and short steps that walk you through all you need to get behind the wheel.
• Complete Our Secure and Easy Online Application - all you need to do is fill in your relevant information and the form will do the rest!
• Once the information is received, we'll get right back to you and start the process of getting you into your new or preowned vehicle.  We will make the process efficient and low stress and get you driving that new or preowned vehicle home in no time!
• Set a time to come in and drive vehicles and complete paperwork
Enjoy a New Vehicle with Good, Bad, or No Credit Today!
We take pride in providing help to all challenging credit situations around the Burlington, WA area. Don't wait to start shopping for your new vehicle! We're eager to help you! Give us a call today or stop by and see what we can do!
We are located on the second floor of the KarMART Volkswagen Dealership.
WE MAKE DEALS THE OTHER GUYS CAN'T!
Don't get stuck in an old vehicle, with high miles at a high interest rate! Come see us first, you will be happy you did!
---
Contact Our Finance Experts: Susan Krusee or Sam Aviles at 360-755-3717
The form is submitted using an HTTPS form action. All sensitive data is encrypted before transmission and is never sent as clear-text.
Hours
Monday

8:00am - 6:30pm

Tuesday

8:00am - 6:30pm

Wednesday

8:00am - 6:30pm

Thursday

8:00am - 6:30pm

Friday

8:00am - 6:30pm

Saturday

8:00am - 6:30pm

Sunday

10:00am - 5:00pm